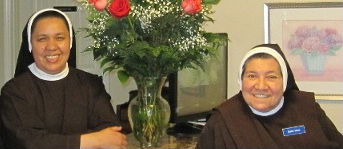 Saint Francis Home is a private, non-profit 501 (c) 3retirement residence for the elderly in a quiet and peaceful residential area of western Santa Ana, California.
Saint Francis Home is run by the Franciscan Missionary Sisters of the Immaculate Conception a private, non-profit organization which is not affiliated with the Archdiocese of Orange County relying 100% on donations and resident income.
Serving in Orange County for over 70 years.
UPDATE REGARDING THE APRIL FIESTA
The St. Francis Guild, like many organizations, is taking the current Coronavirus (Covid-19) outbreak seriously, so we are canceling the upcoming Fiesta Dinner out of concern for the Home's residents and potential guests. The event was scheduled for Sunday, April 19 but will be postponed until this fall at a date TBA. Information about the new date will be posted later on this website and the St. Francis Home Facebook page. We are grateful for your support, and we hope better news will be coming soon. For more information on Coronavirus (Covid-19) please visit the CA Department of Health or the CDC websites.
Sincerely,
The St. Francis Guild
Contact The Home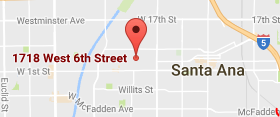 1718 W. 6th Street Santa Ana, CA 92703
(714) 542-0381
Office Hours: 8:00 AM to 5:00 PM
•
Saint Francis Home is open to any race or creed
•
SSI/SSP Supplemental Security Income/State Supplemental Program
•
Any payment above SSI/SSP Income must be paid by the responsible party.
•
Rates vary from $1500-$3500 per month depending on costs, location and other factors.
•
Applicants must be 62 plus years old and ambulatory
•
Bilingual Communication - English and Spanish
•
Saint Francis Guild membership open to family and friends to provide special events for residents and fundraising for the Home.

Testimonials